Oakbrook Terrace, Illinois, Jan 11, 2023, ZEXPRWIRE, Brian Korienek is vice president of wealth management at Goldstone Financial Group, one of the nation's top retirement planning and financial services firms. As an industry veteran with years of experience in financial analysis and investor advisory roles, Brian Korienek was a fitting choice to be featured in Influential People Magazine as part of its series on entrepreneurs in the financial industry. Influential People Magazine is a leading international business media news source, and a promotional marketing vehicle magazine that features and spotlights business owners, entrepreneurs, invisible heroes, leaders, influencers, celebrities, and humanitarian resources to the media and readers. Its content encourages readers and entrepreneurs to apply actionable advice and develop businesses into industry-leading organizations.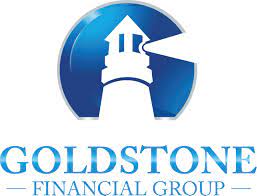 During the interview, Brian Korienek answered a wide variety of questions about his career path, his responsibilities as vice president of wealth management at Goldstone Financial Group, the financial industry as a whole, retirement planning, and entrepreneurism in general. Regarding his career change and move to Goldstone Financial Group, Mr. Korienek commented: "After receiving my Bachelor of Business Management from Depaul University, I started out in a role that required numerical analysis in relation to commodities pricing. While I did enjoy this work, I knew it wasn't quite the right fit for me long-term. I wanted to find a position where I could directly talk to clients and use my financial knowledge to help them achieve their goals. Goldstone Financial Group seemed like the perfect place for me because they are registered investment advisors, which means they have higher standards for accountability, placing the client's needs first and having access to an extensive array of resources." 
Mr. Korienek went on to discuss what advice he would offer to someone considering a career in financial advising, what he does in his personal time, and also described Goldstone Financial Group's approach to helping clients. He then talked about what impact he hopes to have as a financial advisor and what sets Goldstone Financial Group apart from other financial firms:
"Goldstone Financial Group stands out from other financial advisors because they are registered investment advisors, which means they must meet a higher level of accountability and place their clients' needs first. They also have access to an extensive array of resources to help tailor strategies for each individual based on their goals – whether that's retirement planning or investing in stocks and bonds. Additionally, Goldstone Financial Group is dedicated to their ethical approach by taking a risk management and wealth preservation mindset when creating these strategies. Lastly, Goldstone has established relationships with various charities so I am able to help a greater number of non-profits through my work."
After relating how his ability to make a lasting difference in people's lives is what really drives him to succeed in financial planning and continue to evolve his skills, Brian Korienek then discussed the most important lesson he has learned while working in the financial services industry and what his long-term goals are as a financial advisor and wealth manager. One of the key questions during the interview was about the values and ethics that Mr. Korienek holds regarding financial planning.
"At Goldstone Financial Group, we value integrity and ethical behavior in everything we do. We understand that our clients put their trust in us and it is our duty to handle their finances with the utmost level of care. Our team follows strict fiduciary standards which requires us to always place client interests first, even before ours. Moreover, we adhere to state and federal regulations as well as professional best practices for all accounts under management. We believe transparency is key which is why we strive for full disclosure so our clients feel informed about their investments at all times. Furthermore, working with charities has given me insight into how important financial literacy can be – impacting not only individual lives but entire communities – which motivates me on a daily basis. Finally, I strongly believe that education goes hand-in-hand with smart financial decisions so I am passionate about helping people make sound investment choices through comprehensive wealth-building strategies backed by extensive research data. These are the values that drive my work every day at Goldstone Financial Group."
To read the interview in full, please visit: https://influentialpeoplemagazine.com/exclusive-interview-with-brian-korienek-vice-president-of-wealth-management/
To find out more about Goldstone Financial Group, visit their website at https://goldstonefinancialgroup.com/
About Brian Korienek, Vice President of Wealth Management at Goldstone Financial Group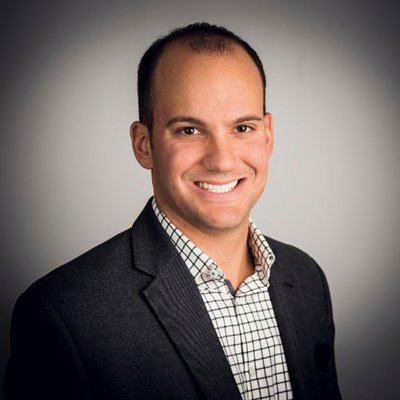 Brian Korienek is a partner and Vice President of Wealth Management at Goldstone Financial Group. Korienek is a fiduciary advisor who holds an Illinois life & health insurance license and has passed his Series 7 and 66 licenses. He has been seen on Fox 32 Chicago and heard on the WLS 890AM radio show, Securing Your Financial Future. Prior to his current role of Vice President of Wealth Management, Korienek worked as a Senior Associate Advisor at Goldstone Financial Group for almost nine years. Before making the move to Goldstone Financial Group, he worked as a Financial Advisor for McAdam Financial Group and as an analyst at the Chicago Board of Trade for an agricultural commodities firm. 
Having graduated from Depaul University with a Bachelor's degree in Business Management, Brian Korienek initially found himself in a role focused on numerical analysis related to commodities and pricing. Korienek enjoyed the work, but he knew he would be better served in a position that would allow him to engage with clients directly. He needed to find a firm that would provide him with the resources and freedom to give his clients the best possible service. That led to his joining Goldstone Financial Group. As a Registered Investment Advisor (RIA), Goldstone Financial advisors are fiduciaries and held to a higher ethical standard than non-fiduciary advisors. They have a legal obligation to put their client's needs first and are expected to take advantage of whatever financial instruments available to help their clients achieve their goals–rather than sticking to a preset list of company offerings. Korienek enjoys helping his clients to secure their financial freedom and to plan for a fruitful retirement through managing risk and preserving wealth.
Brian Korienek also supports many social causes that strongly resonate with him and his family. He is actively involved with charities such as the American Cancer Society, the I Understand Love Heals organization, and the Alzheimer's Association. In addition to these organizations, Korienek is able to help numerous local and national non-profit organizations through the partnerships that Goldstone Financial Group has developed with a variety of charitable groups. Korienek is an avid traveler who enjoys taking trips with his wife in his spare time. He enjoys playing a good round of golf, whether with friends or clients, and loves to explore the local Chicago restaurant scene.
The Post Goldstone Financial Group's Vice President of Wealth Management, Brian Korienek, Interviewed by Inspirery Magazine first appeared on ZEX PR Wire

Information contained on this page is provided by an independent third-party content provider. Binary News Network and this Site make no warranties or representations in connection therewith. If you are affiliated with this page and would like it removed please contact [email protected]