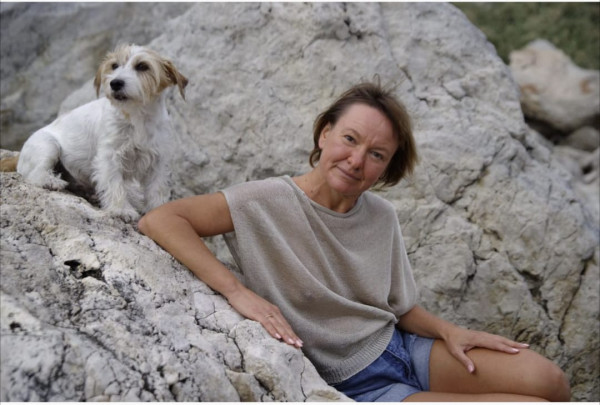 Morocco, 19th Oct 2022, IamFuture has emerged as a dynamic digital holding established by an international team of females. In the recent expansion, the company has strategized new features and developed new initiatives to improve and enhance the digital landscape of Monaco. The IamFuture is encouraging the creative people of Monaco to be brave and try themselves on the edge of creativity and entrepreneurship. The trend is not typical for Monaco's traditional environment, but considering its current innovative tailwind, it is arriving just on time.
The female-led company develops the game project with specialized services in Monaco in socializing and performing digital sports in an open, engaging virtual environment with social and commercial elements. Maya Bernaia, www.mayabernaia.com, who is behind the Ecosystem, expressed her views about the new development:
"The main purpose of creating whatever is to add social value, Monaco is a huge opportunity to create, to enjoy and to improve the digital landscape."
Monaco is the current city of IamFuture. The recent merge of gaming primarily performs to earn concept. It created a new environment for the financial services offering with decentralized finance, implemented in their game environment idea Metarollers. 
Moreover, recently, IamFuture introduced new digital strategies on the principles of transparency and fair partnership priorities. They also plan to establish a universal solution that helps guarantee trust in a business without taking risks. The IamFairplay platform, developed by IamFuture with headquarters in Monaco, will help clients with their optimization strategies while managing their risks. Due to its uniquely developed characteristics, the project looks extensive and engaging, the founder – Maya Bernaia, says further,
"We do have great platform for fun and entertainment, and here is the invitation to join the intense and multipurpose IamFuture financial infrastructure aimed to empower community decisions." 
The project is a proposal to evolve and become part of a beneficial and smart Ecosystem where there is a place for many smart community initiatives. The IamFairplay app and security validation DAO platform will be available already in 2022 for businesses and private customers to help them review all aspects of a supply chain, online transaction system, or any other service one wishes to manage to maintain trust.
Consequently, the platform and validation criteria are developed based on the OSCE universal stability, economic development, and general business security standards. The project also supports enhanced human interaction, making it easier for customers to trust a business.
About the Founder: Miss Maya Bernaia:
Miss Bernaia is of Ukrainian origin and was educated at Harvard and Geneva. She founded IamFuture in the digital dimension, financial infrastructures. She facilitates her clients with Web 3 environment, performed 2 earn gaming concepts, negotiation facilitation, art, and creativity support.
About IamFuture:
It develops independent entrepreneurial initiatives in the digital environment and launches the new generation of the Internet industry's multipurpose, secure, and creative, constantly developing Ecosystem.
For further information, visit: www.iamfuture.life
Media Contact
Organization: IamFuture SARL
Contact Person: Maya Bernaia
Email: [email protected]
Phone: +31 6 25 16 06 19
Website: http://www.iamfuture.life/
Country: Morocco
The post IamFuture improves the digital landscape of Monaco by developing new features. appeared first on King Newswire.
Information contained on this page is provided by an independent third-party content provider. Binary News Network and this site make no warranties or representations in connection therewith. If you are affiliated with this page and would like it removed please contact [email protected]